Permanent Magnet Quadrupole (PMQ) Assembly for LEHIPA
ELYTT ENERGY has supplied, the design, the construction & test of 77 permanent magnet quadrupoles for The Bhabha Atomic Research Centre (BARC) at INDIA, which will be used in the Drift Tube Linac of the Low Energy High Intensity Proton Accelerator (LEHIPA)
Permanent Magnet Quadrupole (PMQ) Assembly for LEHIPA DTL
The Drift Tube Linac (DTL) is the second of two RF accelerators that comprise of the Low Energy High Intensity Proton Accelerator (LEHIPA) at BARC, India. It accelerates the beam from 3 MeV to 20 MeV. The 352.21-MHz DTL will be based on the Alverez design. A focusing period spans four RF gaps and has a focusing permanent magnet quadrupole (PMQ) inside each of the first two drift tubes, followed by defocusing quadrupole inside the next two drift tubes. This layout is called a FFDD lattice. This compact PMQs have a bore radius of 14 mm, outer diameter of 75-80 mm and physical length of 37 & 47 mm. The drift tubes that enclose the PMQs have a bore radius of 12 mm.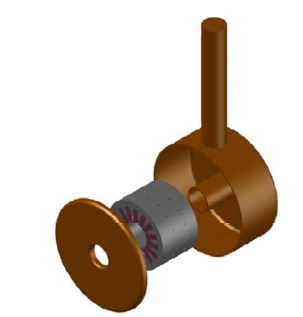 Scope of the project
The scope of contract cover design, fabrication, measurements, testing and delivery of permanent magnet quadrupoles for LEHIPA.
There are two families of PMQs: short (37 mm) in tank 1 and long (47 mm) in tank 2. the system therefore is composed of 36 short PMQs and 28 long PMQs with integrated gradients distributed between 2.1 Tm/m to 2.2 Tm/m. Two types of PMQs designs are used for tank 1 and tank 2, to achieve the required integrated field gradients.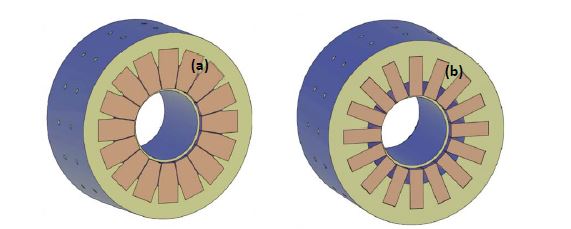 The Low Energy High Intensity Proton Accelerator (LEHIPA) project is under installation in BARC, India.
BARC is the mother of the R&&D institutions such as IGCAR, RRCAT, VECC, etc., which carry out pioneering research on nuclear and accelerator technologies and industrial establishments such as NPCIL, NFC, ECIL, etc., spearheading nuclear power production, materials technology, electronics & instrumentation.